Exclude silence from "Shorten Word Gaps"
under review
If there's laughter or unknown words after transcription, the Shorten Word Gaps feature wants to remove those sections, leaving a choppy edit if you wanted to select "Apply to all". For example, in this screenshot, the name "I-17" (a road here in Arizona) isn't recognized and would be cut if I used the "Apply to All" option.

Merged in a post:
Use the audio, not the transcription, for long-pause removal
When removing long pauses, it seems Descript interprets a pause as anything the AI doesn't understand as speech. This can remove laughter, human-intelligible overtalking, and other useful audio. Adding an option to use the audio only in detecting pauses (as Adobe Audition does it, by finding sections that are below a user-adjustable threshold of volume) would be useful.
Merged in a post:
Don't treat non-transcribed waveforms as silence
I often have sections of audio where the transcription doesn't add text and get gray waveforms, and if I use the Shorten Silence feature, these sections get clipped, horribly.
This cut makes no sense. Send up a flag or alert to manually review these section, to either transcribe myself, or delete, or something else.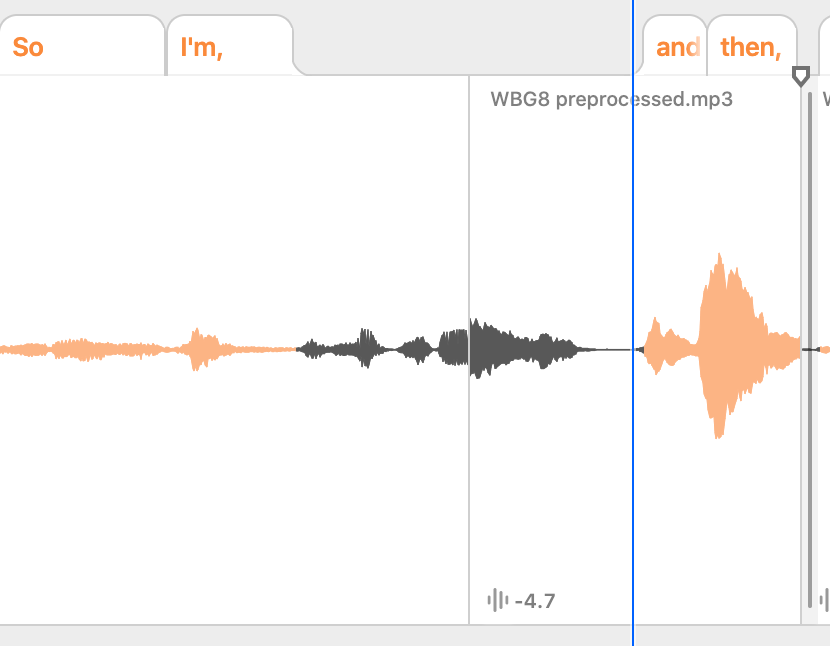 marked this post as
under review